Discover more from Contents and Containers
Faith, Politics, Christianity, Pop Culture
Should Christians make the world a better place?
Indifferent yet persistent voting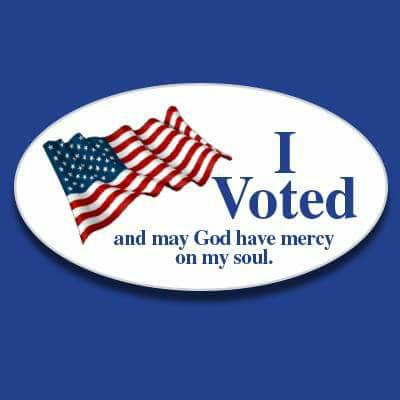 Well, I voted yesterday. I always say a little prayer before I cast my ballot because I'm not sure if participating in the political system is something Christians should do. But I've voted every year, twice a year since I was eighteen, and the Almighty has not thrown any lightning bolts down at me, so that's good. It was nice to see my neighbors and even vote for one of them, as well as vote for my friend Malcolm too. I guess voting is worth about the amount of time it takes to do. But I hope my voice helps make Philadelphia a better place.
I want to pause for a moment and consider an ethical conundrum, though, for the Christian. That idea, my hope that Philly is better as a result of my voting, is one that I think Christians could grapple with. Someone asked me recently if Christians should be trying to make the world better. The way I kind of breezed by that assumption at least gives you an idea of what I think, but I want to consider it more.
Does our commission to love make anything better?
If Christians can't make the world palpably better and people's lives within it, the Gospel is false or at least fairly useless. That doesn't mean that suffering will end, though. In fact, our awareness of suffering is heightened as Christians, both internally and externally, because of the work Jesus does to soften our hearts. Suffering is our modus operandi, but suffering is incidental. We generally try to alleviate suffering. I think that's manifestly in the Gospels, epistles, and Acts.
The truth is that I don't think the church should be too involved in statecraft of market-manipulation. And Jesus makes it clear that our main commission is to love and make disciples. But our love and disciple-making should make the world better, whether we vote or not. We are to live as Christ and help others to do the same; that is what evangelism means, and it is what I have personally committed my life to.
So I'm not sure how living as Christ and helping others to do the same doesn't make the world better. The church has abdicated too much normal responsibility to the state and market. Brueggemann would say we've lost our imagination, in that the only ways to make the world better are political and economic.
The world is a hotbed of suffering and danger
"These photos were taken on the same day, in the same country, for the same reason." via Joshua Hendricks
You know that the world is full of problems and suffering, so standing by seems irresponsible for the convicted Christian. We must cry out and protest. We must resist. Circle of Hope has been committed to this kind of resistance for twenty years. Here are some of our sayings:
We are obliged to speak out against unjust laws and practices that oppress people and ruin creation.

In the United States the sin of racism impacts all we experience. It is a fact of life for which the dominators are accountable.

In a culture deformed by violence, proactive peacemaking transforms our individual fears and faithfully witnesses to the Prince of Peace like nothing else.

Wealth and power reduce sympathy for the poor and powerless. A marriage between unfettered capitalism and piety makes the Lord's words inconvenient at best and heretical at worst.
We are participating in an effort to resist evil in the world. And we see it all around us. Just this month, The U.S. embassy moving to Jerusalem has many dispensationalists excited (think Christian radical extremists). And the Israel powers are killing unarmed protesters, while Ivanka is all smiles. Furthermore. Trump's withdrawal from the Iran Nuke Deal is a big moment, and it may affect the influence of the U.S. and might lead to war. Meanwhile, ICE is separating families at the border. Those were just headlines form this past week. And there are more problems, too; what will we do about the American tendency to call the police for every incident? And then act surprised when they are violent? When will we stop treating police like they're customer service?
We have the theology to resist this, but how do we enter in? This can be so overwhelming for many of us and it can feel daunting. At the same time, we wonder if we should use the tools of our the state and market to make these changes.
The market and the state have stolen our imaginations.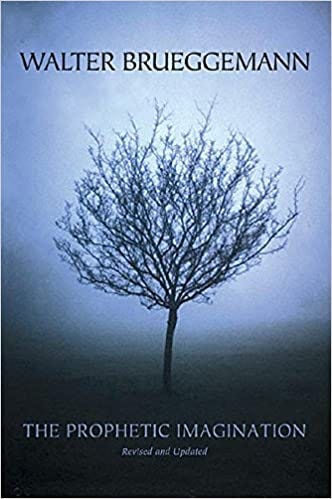 This man and book have affected much of my thinking regarding resistance.
We see the agent of changes as the state or as the market, so often when we read the aforementioned headlines, and we think we need to employ the same tools for  change. I guess that's why I voted. We are either interested in conquest that leads to change or legislation that leads to change; we might want to come up with market-based solutions that lead to change. But I don't want the agents of change to steal our imagination or just the church into a social agency with no cosmic sense of itself, and with no creativity. The means matter!
I was talking to a friend recently about my problems with neoliberalism. That's a big word for state-sanctioned market-driven, evidence-based solutions. It's a theory that makes capitalism more equitable, purportedly. It's icky stuff, in my opinion. No moral capitalist thinks it's a good system, but they often think it's the best we've got. Capitalism is fundamentally a teleological ethical compromise. In a perfect world capitalism wouldn't work. It relies on human greed. "Market-based" solutions appeal to self-interest in order to accomplish a common good; they've conceded that humans won't just do the common good for moral reasons, they must do it for their own interest. I think that makes sense in many circumstances. But I wouldn't call it good at all. It's not like authoritarian communism is better, though. Capitalism trades authority for greed. There is violence in either end. And if we are looking for ethical purity, I'm not sure we will find it in the state or the market. And sure, to alleviate suffering, participation in both state- and market-based solutions (therefore violence- and greed-based solutions) may seem like the compromise we need to make. But I'm tired of the compromise. The tools the state gives us are not the ones for the job we have, for the commission we're called to.
Use alternative tools and be an alternative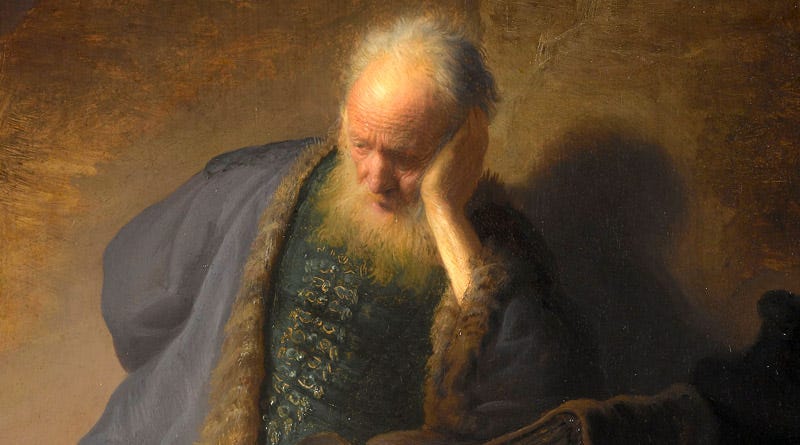 Our search for the alternative may lead to despair, but the tools we have aren't fit for the job.
I'm sick of my options and I want an alternative. I want something more. I do not think, though, I am deluding myself in saying something more exists and that God is bringing about something new in us. We just have to keep paying attention to it. We have to develop eyes and ears for it. We have to move with God and develop a body for it. We need to enact it and name it.
God is working out a world redemption project. He started it with creation, moved to enact it through his chosen people and promised them salvation, and then he grafted the rest of us on it through the saving power of Jesus. The resurrection life began at the beginning of time and now we are all participating in it thanks to the power of Jesus. That's the big idea. That's the reality of the meaning of the world. God has authored meaning in all things.
For Circle of Hope's part, we empower our passionate and excited people to do the work on the ground. They organically come up with compassion teams that address these injustices. Our teams that address some of last week's horror: Circle Mobilizing Because Black Lives Matter (a team committed to anti-racism), Circle of Peacemakers (committed to nonviolence), Watershed Discipleship (for creation care), Solidarity Beyond Borders (for issues surrounding immigration), and the Debt Annihilation Team, Circle Thrift, and the Baby Goods Exchange team (all related to wealth redistribution). I'm proud to be participating in such a movement; each of those teams create alternative responses.
I do think Christians need to make the world a better place. And if our "love" doesn't result in real change in the world, the Gospel is false, and the Resurrection pointless. But I don't just want to succumb to worldly measures to make those changes. And I don't expect all suffering to be alleviated. With that said, I don't expect some stateless distributive state to exist though without Jesus. That's why I'm committed to trying to work it out with Circle of Hope. It's what I've got. It's who I am. We need more folks to make it work. Maybe that's you.